The Brand New: Guarda Pampa Belt Collection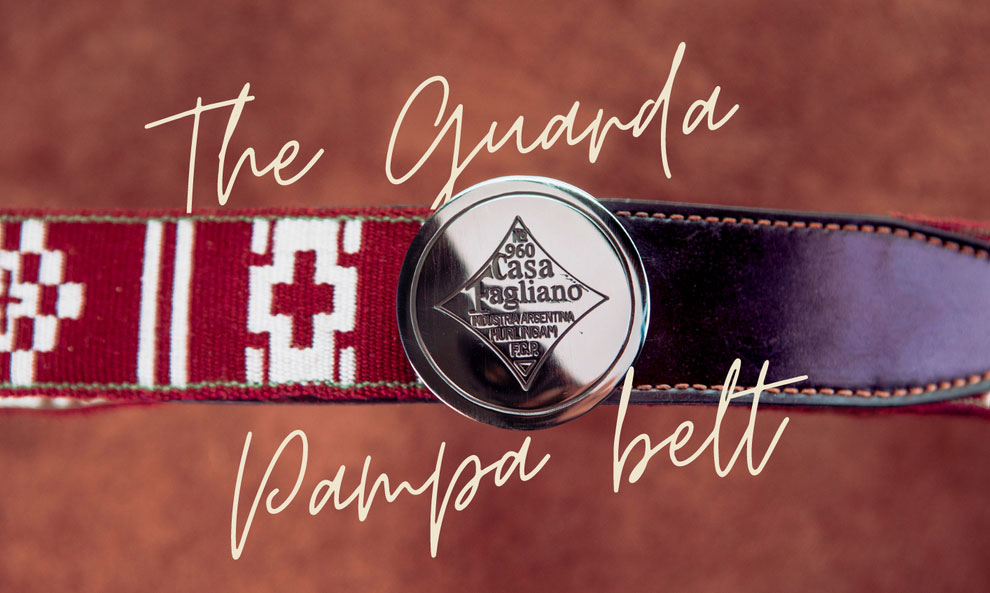 After months of work spent on perfecting the designs and choosing the right colours, our traditional Guarda Pampa belts are finally here … Our colourful collection of woven threaded belts is available in 4 different designs and 7 different colours, so there is something for every taste. The belts are finished with shell cordovan leather and a choice of two different nickel silver buckles.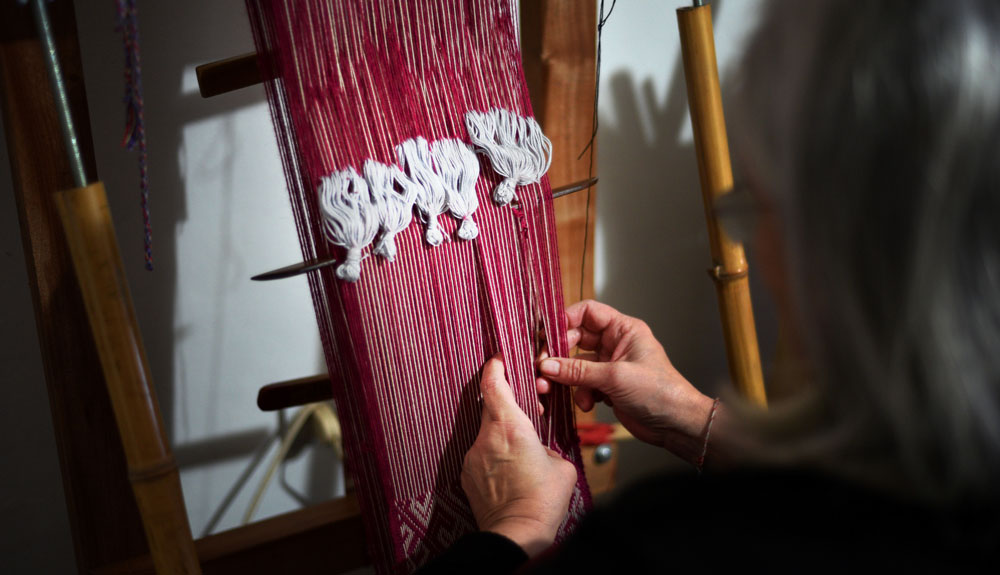 Our Argentinian belts are hand-crafted by a talented "telera" (the name given to artisans in the trade), Daniela Havas. Keeping in line with the ancestral traditions, the weaving trade is a gift that is passed down from generation to generation. Daniela herself learned the trade from a great "telero" master 25 years ago. Today she dedicates her time between weaving and training future generations of weavers.
"Each belt is unique and takes 15 days of weaving to complete"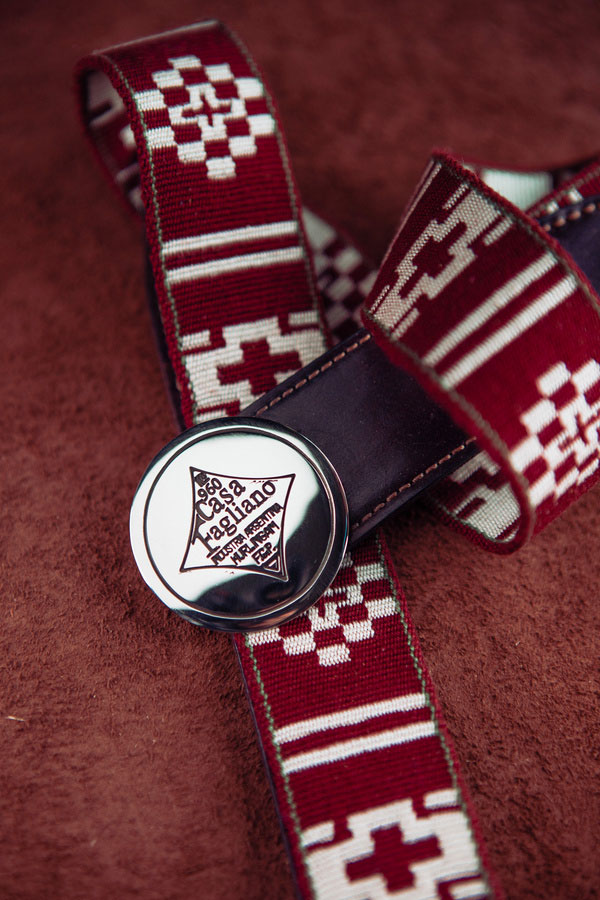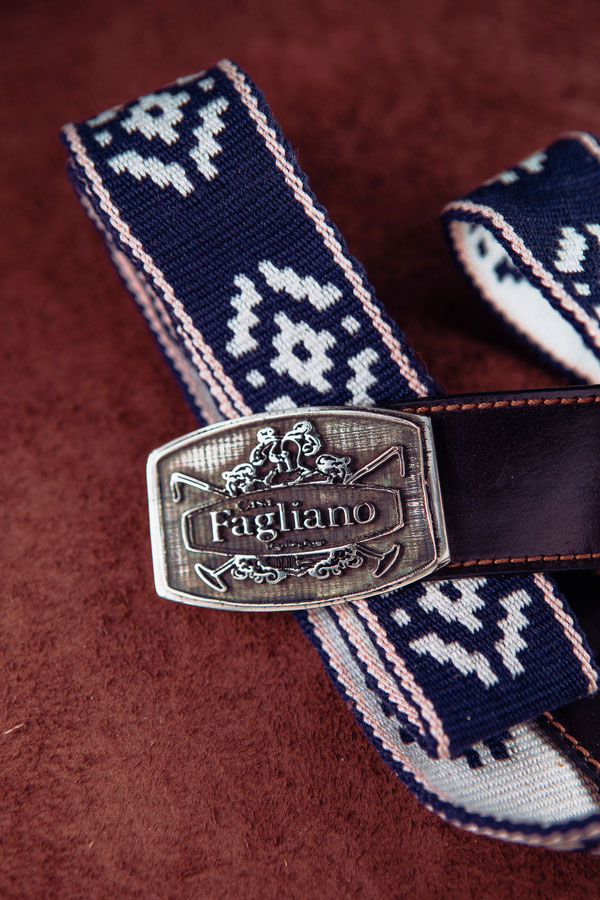 It takes the craftswomen 15 days to weave a single belt. The geometrical designs of the belts are reproductions of traditional textiles worn by our Argentinian ancestors. The drawings speak of origin, belonging, land and culture.
The belts are woven as if they were a tube, joined by the longitudinal edges. To draw the design the threads of the fabric from the front are combined with the ones from the back.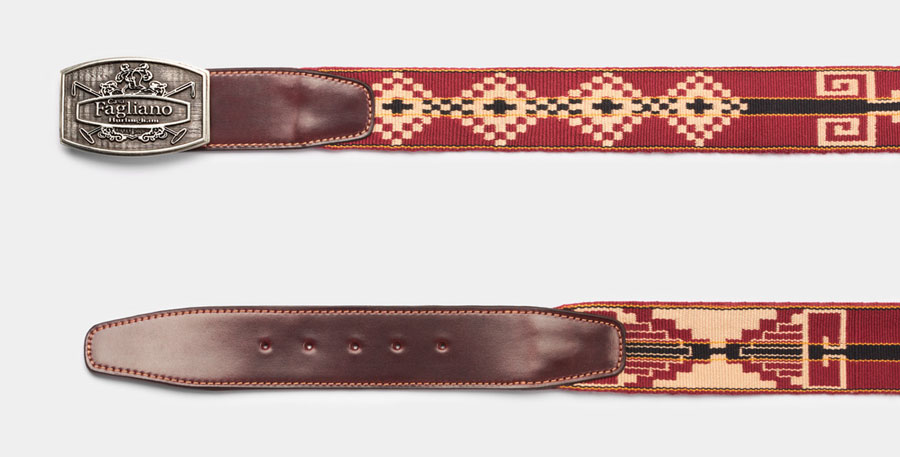 "Representing the silhouettes of the mountain range of the Andes Cordillera being reflected in the lakes"
Made iconic by the Argentinian gauchos the "Guarda Pampa" pattern was actually drawn by the Mapuche, Amerindians that inhabited south-central Chile and southwestern Argentina.
The traditional pampa weaves are made of geometrical designs using staggered crosses, rhombuses and double triangle shapes. All of the geometrical symbols follow a pattern, a horizontal symmetry. The lower part of the guard is a mirror of the upper part, representing the silhouettes of the mountain range of the Andes Cordillera being reflected in the lakes.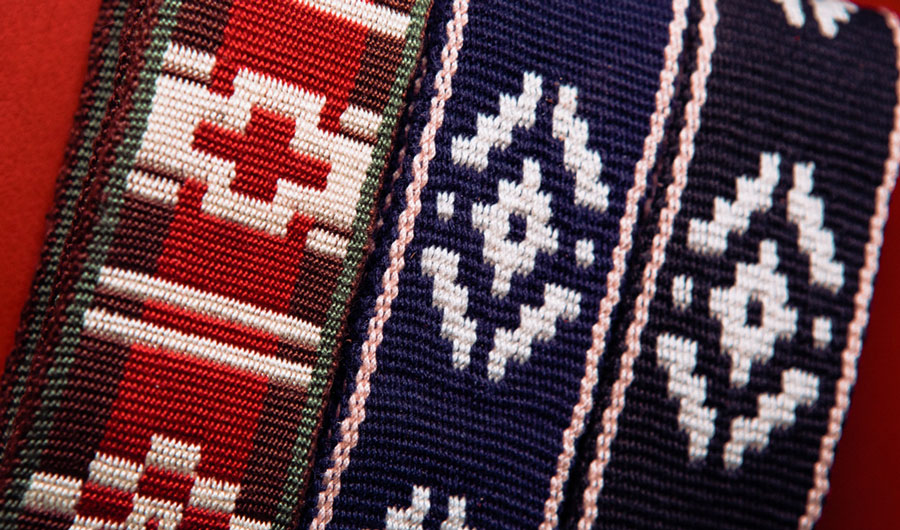 These motifs imagined by the Mapuche also indicated a hierarchal rank of the cacique and the various colour thread each held their own meaning. Black was associated with nobility and red referred to the bravery of a soldier.
Today the design has been popularized and is widely used throughout the polo community and its inherited significance has long been forgotten.
At Casa Fagliano we hope to keep the story alive and honour this pure Mapuche creation that represents Argentina.